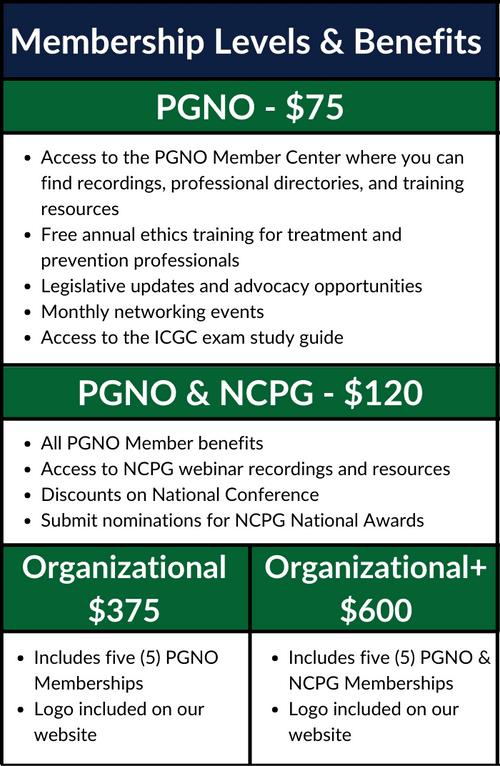 We know from statewide data that as gambling access expands, so do rates of problem gambling in communities. With legal sports betting coming to Ohio, PGNO needs your help now more than ever to support those impacted by gambling through advocacy and workforce development.
Membership dues directly support PGNO's programming and advocacy work. This past year, our members helped us successfully advocate for numerous consumer protections in gambling expansion legislation including:
       - Dedicated funding toward problem sports gaming
       - Age (21+) and identity verification
       - Marketing requirements for the Ohio Problem Gambling Helpline
       - Responsible gaming and employee training requirements
However, we still have a long road ahead of us. Our neighboring states have seen huge spikes in demand for problem gambling treatment following sports betting, and Ohio will be no different.
Along with supporting problem gambling advocacy, membership includes professional development opportunities including monthly member meetings and updates, legislative action alerts, free annual ethics training, and training resources like the ICGC Exam Study Guide.
As the need for strong gambling services continues to grow, we hope you will join us in our commitment to representing those impacted by gambling through advocacy, research, and education.
Enroll below or download a Membership Form today!