Clinical Consultation Virtual Meeting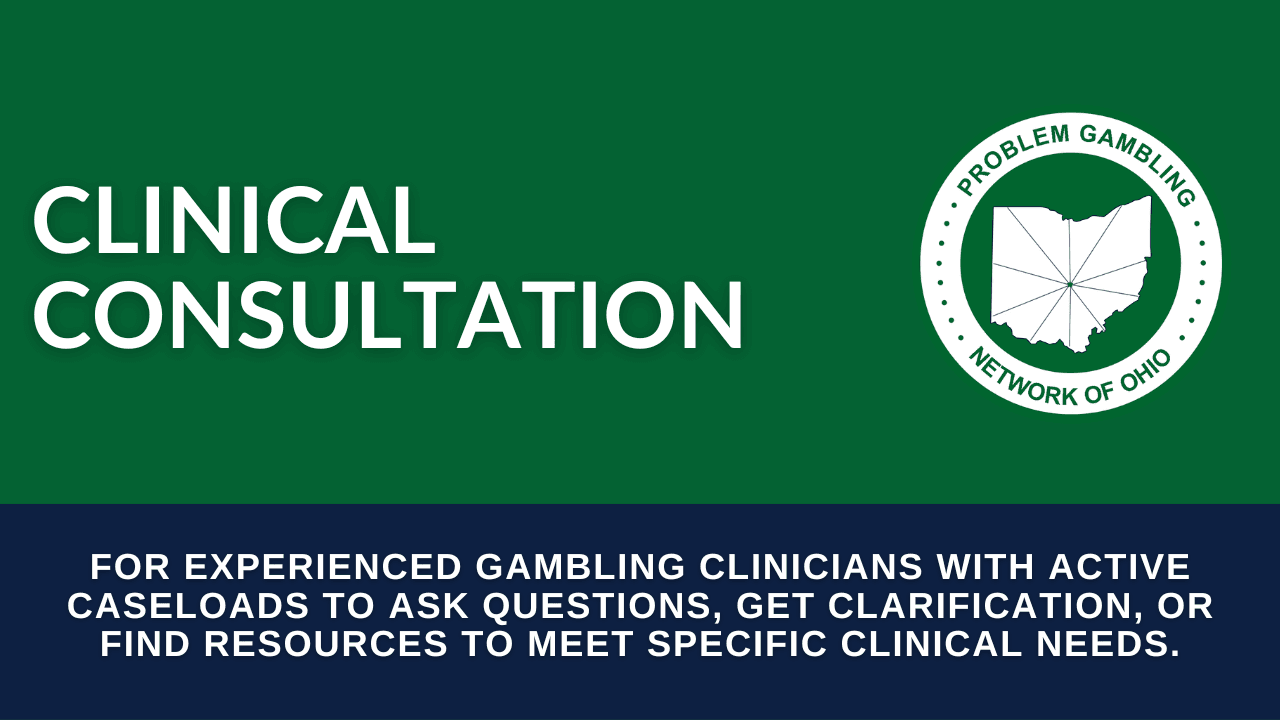 Cost:
Free for PGNO Members
$10 for non-members
Questions or topics related to gambling treatment, such as the following, are welcomed and encouraged during this meeting:
• My client signed up for the Voluntary Exclusion Program, but continues to visit casinos. How can I address this with them in a meaningful way?
• I am working with a family member who is considering a formal family intervention, we have discussed this may not be effective, but they are determined to proceed. What strategies can I pass on to help?
• My client has serious financial issues and needs help with budgeting/payees.
NOTE: This meeting does not qualify as supervision. Participants will not receive certificates of attendance for this program. For more information about our Gambling Endorsement Supervisory Program, contact Abdullah Mahmood at MMahmood@PGNOhio.org.
To learn more about the qualifications for treating gambling disorder, visit https://pgnohio.org/resources/treatment/
Facilitator: Dr. Heather Chapman
Dr. Chapman is the Director of the Brecksville Gambling Treatment Program and Deputy Director of the Veterans Addiction Recovery Center at the Cleveland VA Medical Center as well as an Associate Professor of Psychiatry at Case Western Reserve University. Working with problem gambling for over 20 years, she is an internationally certified gambling counselor/board-approved clinical consultant through the International Gambling Certification Board. She is a member of the Motivational Interviewing Network of Trainers and has developed groups specifically designed to enhance change for those struggling with problem and disordered gambling.