Gambling Disorder Stages Training

PGNO offers two stages of training for anyone interested in learning more about the current climate of gambling and problem gambling in Ohio and across the country. Stage I and II will take an individual from the basics of gambling availability and the foundations of problem gambling to evidence-based screening and clinical approaches.
Counselors interested in obtaining their GAMB Endorsement or gambling scope of practice can obtain nearly all of the required CEUs from these two trainings. Additional CEUs can be obtained through Gambling Disorder Case Presentations or other resources. To learn more about the process of receiving your GAMB Endorsement or gambling treatment scope of practice, visit our page "How to Get Your GAMB Endorsement" or the Ohio Chemical Dependency Professional Board website.
---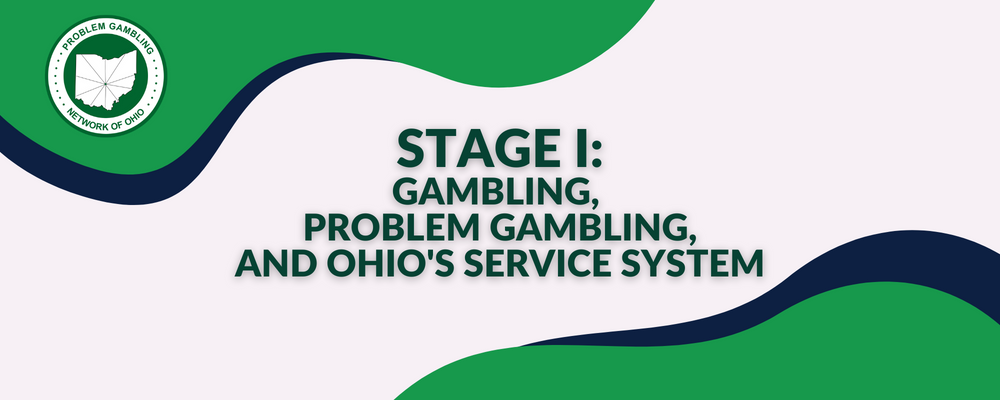 Stage I: Gambling, Problem Gambling, and Ohio's Service System
Stage I provides 12 CEUs of gambling-specific education and serves as an introduction to the world of gambling and problem gambling, with a focus on Ohio's current service system. Participants will hear from experts in the field of prevention and treatment, recovery advocates, and partners in regulation and operation. Topics covered include:
The current climate of gambling and gambling expansion
Problem gambling risks and warning signs
At-risk populations and co-morbidities of problem gambling with substance abuse and mental illness
Introduction to screening and assessment
Current treatment models, including Motivational Interviewing and Cognitive Behavioral Therapy
New and emerging trends in gambling and gaming
Legislative updates and how to work with and engage your agency, board, and community
---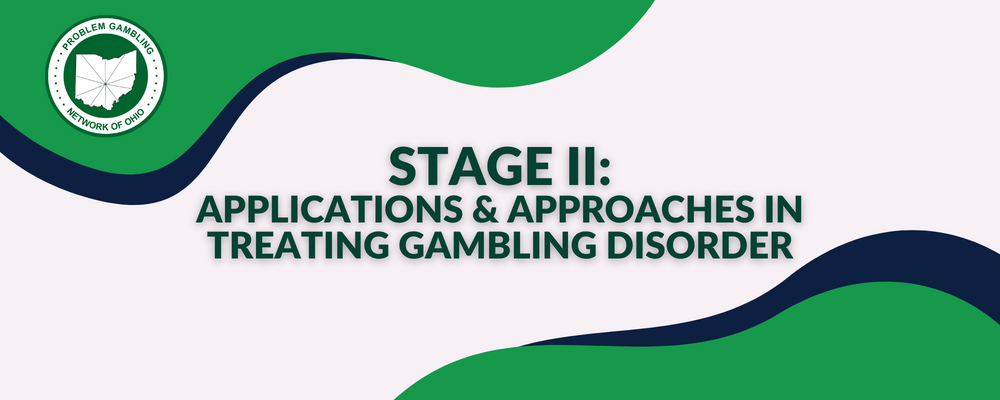 Stage II: Approaches and Application in Treating Gambling Disorder
Stage II provides 12 continuing education hours of gambling-specific education that will increase participants' knowledge and understanding of how to treat Gambling Disorder. This training is more clinically focused and will discuss at length evidence-based treatment approaches such as Cognitive Behavioral Therapy and Motivational Interviewing. This training utilizes case examples and other activities and has an emphasis on participation. Other topics covered include:
Treatment planning
Inpatient vs outpatient care
Individualized and group settings
How to effectively discuss finances with clients and families
---
Upcoming Stage I & II Trainings