Ohio Problem Gambling Helpline Quality Assurance Calls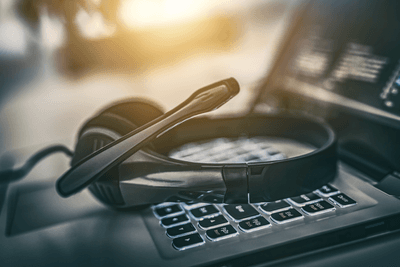 PGNO, in collaboration with Ohio Mental Health & Addiction Services and United Way of Greater Cleveland 211, conducts Quality Assurance (QA) calls to the Ohio Problem Gambling Helpline (1-800-589-9966) and statewide gambling service providers. QA calls are conducted by PGNO staff and Gambling Disorder treatment-qualified contracted clinicians, all of who are thoroughly trained on quality assurance questions, measures, and scenario dialogue.
Helpline QA calls evaluate the helpline's ability to provide local treatment resources and refer to providers listed on the helpline's referral list, along with support services such as Gambler's Anonymous, Voluntary Exclusion Programs, and software blockers. The helpline is evaluated on a number of measures in four categories:
Positive Initial Contact 
Providing Effective Service
Referrals and Resources
Positive Conclusion  
The Helpline is further evaluated on the ability to perform a Lethality Assessment on each caller in response to the high correlation between Gambling Disorder and suicide ideation/attempt. The Ohio Problem Gambling Helpline consistently scores "Excellent" in all measures on over 90% of QA calls conducted. 
---
Provider Quality Assurance Calls
Contracted clinicians pose as callers living within the providers' service area. Varying scenarios are presented to assess the providers' ability to accurately inform about their gambling services and refer to the appropriate staff. Providers are evaluated on a number of measures in three categories:
Positive Initial Contact 
Providing Effective Problem Gambling-related Services
Knowledgeable of Overall Gambling Services 
One provider QA call noted:
"Front desk staff explained the process of what obtaining an assessment looked like, informed me that I would meet with a licensed therapist who is specialized in gambling. Knowledgeable about all the questions I asked and even asked if I would feel comfortable giving my name and number for a return call to have someone follow-up and check-in on me."
---
988 Quality Assurance Calls
In order to have a better sense of the quality of services provided to callers of 988, PGNO was contracted by Ohio Mental Health & Addiction Services to conduct quality assurance calls.
PGNO conducted 55 calls to 19 sites during three different shifts using pre-built scenarios designed to monitor the quality of service provided. These calls were measured based on engagement with the caller, safety assessments provided, active listening, collaborative problem-solving, and wrapping up. A report was provided to OhioMHAS with overall scores and observations for call specialists and workforce training opportunities.