Overview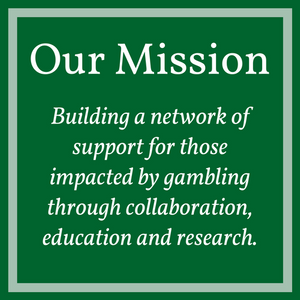 We offer a variety of programs and services to align with our mission of building a network of support for those impacted by gambling through collaboration, education and research. Our objectives for these programs range from increasing awareness of problem gambling to improving gambling disorder treatment and support services. To learn more about each program, click the name of the program. If you have any questions, check out our FAQ or contact us!
To see our upcoming trainings and programs, visit our Events page.
Through its programs of fellowships, PGNO seeks to prepare clinicians in providing gambling treatment services and strengthening Ohio's workforce through training, supervision, and application of advanced problem gambling education, and treatment. PGNO offers two fellowship programs: the Ohio Gambling Treatment Fellowship and the Ohio Advanced Gambling Treatment Fellowship.
The Ohio Problem Gambling Conference brings together national experts, state leaders, and local innovators in problem gambling prevention, intervention, treatment, recovery, research, administration, and responsible gambling. Attendees will learn best practices to integrate problem gambling services into behavioral health, enhance community readiness around problem gambling in Ohio, promote best practices in problem gambling treatment, prevention, and intervention, and strengthen the relationship between problem gambling service providers and responsible gambling efforts in the gaming industry.
Designed to assist clinicians interested in becoming GAMB endorsed, the Gambling Disorder Supervision Series provides clinicians with an introduction to the GAMB process, opportunities to listen to novel case discussions on relevant topics in the industry, and supervision for current clinical cases by treatment expert, Dr. Heather Chapman.
PGNO offers three stages of training for anyone interested in learning more about the current climate of gambling and problem gambling in Ohio and across the country. The first two stages take an individual from the basics of gambling availability and the foundations of problem gambling such as rates, risks, and warning signs to the plentiful services in Ohio and evidence-based screening, assessment and treatment approaches to recovery principles and clinical acumen. The advanced stage offers specialty topics that change annually but have provided areas of gambling-related expertise on cultural competency, co-morbidity, mindfulness and emerging trends. Counselors interested in obtaining their GAMB endorsement can obtain all of the required CE hours through these three courses.
Our most recent project has been partnering with the Ohio for Responsible Gambling partners and United Way of Greater Cleveland, the service vendor for the Ohio Problem Gambling Helpline, to create and implement a warm transfer process resulting from calls to the helpline to on-call clinicians qualified to treat gambling disorder 24/7/365.