The Ohio Problem Gambling Treatment Fellowship is an intensive year-long educational and supervisory program for treatment professionals. The goals of the program are to prepare clinicians in providing gambling treatment services, aiding private practitioners and community agencies in improving gambling treatment services, professional development, and strengthening Ohio's workforce. The Fellowship is comprised of training, clinical consultation, project planning, implementation and evaluation, and professional development. The program concludes with fellows providing an oral case presentation.
The Fellowship began in 2016 and has graduated 40 Fellows over eight classes. Fellows represent private practice, community agencies, and county boards, providing problem gambling services throughout Ohio. Alumni act as presenters in the Gambling Disorder Case Presentation series, in which they walk the audience through clinical encounters while discussing screening tools, treatment strategies, and topics related to the case.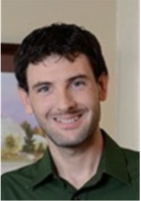 Fellowship Facilitator: Mike Rosen, LPCC-S
Mike is a Clinical Director for Sunrise Treatment Centers in Cincinnati. Mike graduated from the inaugural class of the Ohio Problem Gambling Treatment Fellowship in 2016. Mike is a former board member of the Problem Gambling Network of Ohio. His efforts in his practice assure that quality clinical care is guided by "Best Practices" principles and that the counseling staff is operating in accordance with OhioMHAS guidelines.
 
---
Fellowship Alumni
Class of 2016

Joshua Francis, Dayton
Scott Knapp, Cleveland
Mike Rosen, Cincinnati
Marilyn Rule, Toledo
Bryan Traband, Cleveland

Class of 2017

Lisa Foisel, Cleveland
Maria Garner, Columbus
Beth Logan Batzer, Columbus
Katie Shaw-Jones, Cincinnati
Alicia Snyder, Cleveland
Lou Weigele, Cleveland

Class of 2018

Gary Gonnella, Dayton
Maggie Hyland, Cleveland
Bruce Jones, Columbus
Steve Kapela, Toledo
Diana Padrutt, Springfield
Amanda Ross, Cleveland

Class of 2019

Ken Buzzelli, Cleveland
Kierstyn Crawford, Dayton
Katrina Holt, Cleveland
Ken Holt, Cleveland
Rhonda Norman, Cincinnati
Les Waite, Cleveland

Class of 2020

Megan Cunningham, Toledo
Nan Franks, Cincinnati
Kasey McCormack, Cleveland
Bill Newberry, Kent

Class of 2021

Kelly Garza, Toledo
Krystal Gesicki, Medina
Jesse Wodrig, Ashtabula
Nicole Varkonda, Plymouth

Class of 2022

MaryAnn O'Malloy, Cincinnati
Nabil Pervaiz, Cleveland
Carrie Price, Akron
Barry Zabielinski, Cleveland

Class of 2022 - Advanced Fellowship

Lisa Foisel, Cleveland
Nan Franks, Cincinnati
Krystal Gesicki, Cleveland
Ken Holt, Cleveland
Louis Weigele, Cleveland
---