Learn About the Ohio Model with Two Educational Gambling Disorder Trainings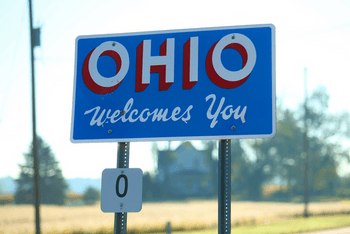 Join the Problem Gambling Network of Ohio for a month of CEUs about our state's gambling service system!
Following the legalization of gambling in Ohio in 2012, many steps were taken to prepare the state for legal gambling and the increased need for gambling disorder treatment services. These steps were instrumental in the success of what has come to be known as the "Ohio Model."
Wednesday, November 18th, 10:00 AM - 3:00 PM
4 CEUs have been approved by the Ohio Chemical Dependency Professionals Board and applied for through the Counselor, Social Work, and Marriage and Family Therapist Board.
This advanced training will bring together experts in various fields, from gambling operation and regulation to prevention and treatment, to discuss the strategies they use to promote responsible gambling throughout the state, and how collaboration across the field has been the key to their success. Attendees will learn strategies Ohio gambling venues use to promote responsible gambling, discuss with regulators relevant laws and regulations currently in place and legislation for potential expansion, hear from experts across the continuum of care on how they collaborate with operators and regulators, and hear from a recovery advocate discussing currently utilized responsible gambling strategies and what is still needed.
This event is $15 for the general public and free for PGNO members. If you're not a member, it's easy to join! Gain access to exclusive gambling disorder training resources and archived presentations, network with others in the field, and receive discounts on trainings throughout the year.
Friday, November 20th, 12:00 PM - 1:30 PM
1.5 CEUs have been applied for through the Ohio Chemical Dependency Professionals Board and the Ohio Counselor, Social Work, and Marriage and Family Therapist Board.
The Gambling Disorder Case Presentation series provides attendees opportunities to hear a clinical case from a graduate of the Ohio Gambling Treatment Fellowship, as well as engaging in discussions about an additional problem gambling-related topic. This month, Megan Cunningham, an alumna of the Ohio Gambling Treatment Fellowship Class of 2020, will present a case and discuss screening tools, assessment and treatment strategies, similarities and differences between gambling and substance addictions and walk the audience through what a clinical encounter looks like. Attendees will also learn about the history of gambling in Ohio, the relationship between availability of gambling and prevalence rates of problem gambling, and consumer protections that can help mitigate harm as gambling expands.