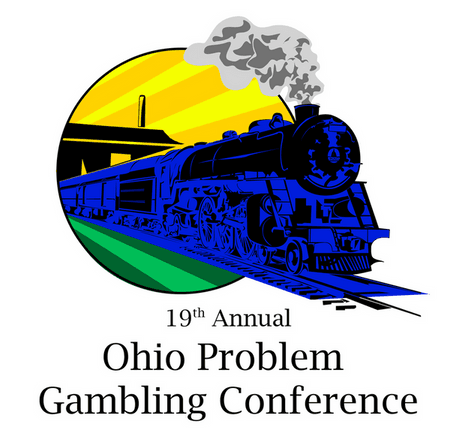 Agenda

The 19th Annual Ohio Problem Gambling Conference, coordinated by PGNO and hosted by Ohio for Responsible Gambling, will be held virtually on January 25th and 27th, 2022 and in-person on February 24th, 2022 at Nationwide Hotel and Conference Center in Lewis Center, Ohio.
The virtual pre-conference will consist of lecture-style presentations. The focus of these presentations will be on the intersection of gambling and other behavioral health concerns. The main conference will offer attendees a chance to apply learned skills in a collective and collaborative environment with interactive workshops facilitated by experts in the field.
Click on each session title to view a description, objectives, and presenter bios.
 
---

Virtual Pre-Conference
Tuesday, January 25th, 2022

Thursday, January 27th, 2022
---

Main Conference
Thursday, February 24th, 2022
7:45 AM - 8:45 AM
Registration, Breakfast, & Open GA Meetings
8:45 AM - 9:15 AM
Opening Remarks
9:15 AM - 9:45 AM
A View from the Top: Creating a Safe Sports Wagering Market in the United States
Brianne Doura-Schawohl
10:00 AM - 12:00 PM
Breakout Workshop 1
Prevention
Coalition & Collaboration Work in Northwest and Northeast Ohio: Lessons in Success
Nabil Pervaiz, OCSPA
Kelly Garza, LSW, LCDCIII-GAMB, OCPC, ICPS, TTS
Claire Spada, OCPS, ICPS
Discovering the Synergy Between Problem Gambling Prevention & Alcohol and Drug Prevention
Andrea Hoff, MPA, GPC, OCPC, ICPS
Treatment
Using the Pathways Model to Assist Treatment: An In-depth Examination of Pathways and Subtypes
Louis Weigele, LISW-S, BCD, ICGC-II
Process Addictions: What's Next?
Mike Rosen, LPCC-S
Chris Tuell, Ed.D, LPCC-S, LICDC-CS
Operator
The Ohio Model
Scott Anderson, LCDCII
Milan Karna, OCPC, ICPS

Extended Safeguards in Responsible Gambling
Martin Lycka
12:15 PM - 1:15 PM
Lunch
1:30 PM - 3:30 PM
Breakout Workshop 2
Prevention
Engaging Special Populations in Problem Gambling Prevention Project
Daniel Nam
George Hicks, OCPC, ICPS
Sports Betting and The Athlete
Brianne Doura-Schawohl
Treatment
Show Me the Money
Nan Franks, MA, LPC, LICDC-CS
Upping Our Game: Problem Gambling Screening & Treatment Conversion
Stacey Fronhapfel-Hasson, MPA, OCPC, ICPS
Amanda Burke, Ph.D., CTRS, CHES
Megan Poliquin, LICDC-GAMB, LPC
Operator
Problem Gambling Support Services: From Helpline to Helping
Ken Holt, LICDC-GAMB, LISW-S
3:45 PM - 4:45 PM
Responsible Gambling the Entain Way: Technology and Customer Centricity
Martin Lycka
4:45 PM - 5:00 PM
Closing