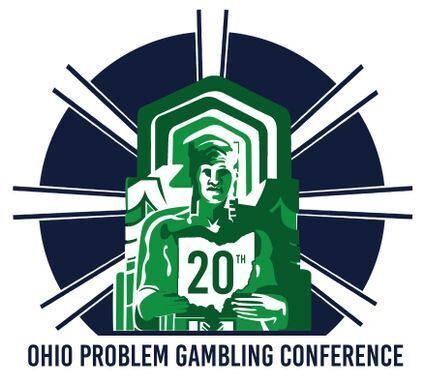 Agenda
Problem Gambling Network of Ohio & Ohio for Responsible Gambling invite you to attend the 20th Ohio Problem Gambling Conference. Celebrating two decades of problem gambling support services in Ohio, this year's theme reflects on our history of problem gambling support services while looking to the future as we prepare for the impact of legal sports betting and beyond. The conference will feature a two-day virtual pre-conference on February 7 & 9 and a two-day in-person conference on February 23 & 24 at the Nationwide Hotel & Conference Center in Lewis Center, Ohio.
CEUs for the conference and pre-conference are pending and will provide a total of 20 CEUs through the Ohio Chemical Dependency Professionals Board, Ohio Counselor, Social Worker, and Marriage & Family Therapist Board, and the International Gambling Counselor Certification Board.
Click on each session title to view a description, objectives, and presenter bios.
 
---

Virtual Pre-Conference
Tuesday, February 7, 2023

9:45 AM - 10:00 AM

Opening Remarks

10:00 AM - 11:15 AM

LGBTQ+ & Gambling Disorder

Michelle Malkin, JD, PhD

11:30 AM - 12:45 PM

Understanding New Age Gambling: Metaverse

Nora Larson, RA, CHES


Nabil Pervaiz, OCPS

1:00 PM - 2:15 PM

First & Then: Sports Betting in PA

Josh Ercole

2:15 PM - 2:30 PM

Closing Remarks
Thursday, February 9, 2023

9:45 AM - 10:00 AM

Opening Remarks
10:00 AM - 11:15 AM
Family Considerations for Sports Gambling:
A Tale Across Generations

Jody Bechtold, LCSW, ICGC-II, BACC, IGDC


Alyssa Wilson, PhD., BCBA-D, LBA
11:30 AM - 12:45 PM
The Need for Trauma-Informed Gambling Screens:
The Missing Link of Shame

Krystal Gesicki, LISW-S, LICDC-GAMB, CCTP

1:00 PM - 2:15 PM
Accessing Self-Help Groups and Recovery Tools

Marc Lefkovitz, ICGC-II

2:15 PM - 2:30 PM
Closing Remarks

Main Conference
Thursday, February 23, 2023

7:45 AM - 8:45 AM

Registration
Breakfast
8:45 AM - 9:15 AM

Ohio's Statewide Problem Gambling Efforts: Words from PGNO
Derek Longmeier, MBA, OCPC, ICPS

9:15 AM - 10:00 AM
50 Years of Gambling Treatment: It All Started Right Here in Ohio


Heather Chapman, Ph.D., ICGC-II, BACC

10:15 AM - 12:15 PM
Plan, Create, and Take a Problem Gambling Awareness Campaign Home
Jen Bierer
Treating Gambling: Creative Ways to Engage and Facilitate Change


Heather Chapman, Ph.D., ICGC-II, BACC

2 Sides to Every Story: Exploring the Impact Gambling Disorder Has on Family
Megan Poliquin, LICDC-GAMB
Steve Kapela, LICDC-GAMB, ICGC-II
Introducing Pre-Commitment Budget Tools for Slot Gamblers
Angie Martinez
Paul Pellizzari
Sports Wagering in Ohio and Beyond


Joshua B. Grubbs, Ph.D.




Christopher G. Floyd, M.S.




Alexander J. Connolly, M.A.

12:15 PM - 1:30 PM

Lunch
1:45 PM - 3:45 PM
Expanding Problem Gambling Services through Telehealth: A Think Tank


Jesse Wodrig, LCDCIII-GAMB




Michael Buzzelli, OCPSA

Understanding Gambling-Motivated Crime & Blueprint for a Gambling Court
Michelle Malkin, JD, Ph.D.
Karen Russo
Collaborations Across the State: How to Engage Operators, Regulators, Schools, and the General Community
Ed Dick, Nora Larson, RA, CHES, Rebecca Lewis, OCPSA
Colleen Oakes, MA, Nabil Pervaiz, OCPS, Victor Vrabel, OCPSA
Sports Betting and the College Student


Adam Beissel, Ph.D.




Sharon Custer, Ph.D., LISW-S




Matthew McMurray, Ph.D.

Expanding Access to Problem Gambling Screening and Treatment in a Community Behavioral Health Clinic
Ken Holt, LISW-S, LICDC-GAMB
4:00 PM - 4:30 PM
Ohio Problem Gambling: The Past, Present, and Future
Jess Stewart - Recovery Advocate
4:30 PM - 5:00 PM

50 Years and Beyond
Derek Longmeier, MBA, OCPC, ICPS

Friday, February 24, 2023

7:45 AM - 8:45 AM

Registration




Breakfast

8:45 AM - 9:00 AM

Sports Betting: The Here and Now
Claire Spada, OCPC, ICPS

9:00 AM - 10:00 AM

State of the State Panel
Director Criss, Director Schuler, Nicole Kostura, Director Dragone moderated by Derek Longmeier

10:00 AM - 10:30 AM

Discussion Rounds

10:45 AM - 11:45 AM

State of the State Response Panel
Stacey Frohnapfel-Hasson, Amanda Blackford, Jimmie Hicks III moderated by Derek Longmeier
11:45 AM - 1:00 PM
Lunch
1:15 PM - 2:00 PM

Bridging the Gap: An Operator's Perspective on Building Responsibility and Relationships in Ohio Sports Wagering
Chrissy Thurmond & Julie Hynes, MA, CPS, IGDC

2:00 PM - 3:30 PM
Discussion Rounds and Panel
Michael Buzzelli, Julie Hynes, Nabil Pervaiz, Steve Kapela
3:30 PM - 4:00 PM
What's in Your Take-Away?
Stacey Frohnapfel-Hasson