Highlight Your Organization & Support Problem Gambling Services in Ohio
Problem Gambling Network of Ohio is coordinating the 19th Annual Ohio Problem Gambling Conference, supported by Ohio for Responsible Gambling (Ohio Commissions of Casino Control, Lottery, and the Ohio Department of Mental Health and Addiction Services). We are seeking sponsorship for the conference, which will be held virtually on January 25 and 27, 2022 and in-person on February 24, 2022.
The conference will focus on the theme of service integration in the areas of prevention, intervention, treatment, recovery, research, administration, and responsible gambling with presentations and workshops from local and national experts.
We invite you to support Ohio's only statewide conference focused solely on addressing problem gambling. Over 250 professionals are expected to attend, representing prevention, treatment, recovery support, and operation and regulation. With your organization's dedication to promoting responsible gambling, PGNO and the conference hosts, believe you will find great value in participating in this year's conference.
The deadline for sponsorship is Friday, January 14th, 2022. Online payment may be completed at the bottom of this page. For questions and more information, please contact Cory Brown, Program Manager, by email at CBrown@PGNOhio.org or by phone at 614-750-9899 ext 104.
---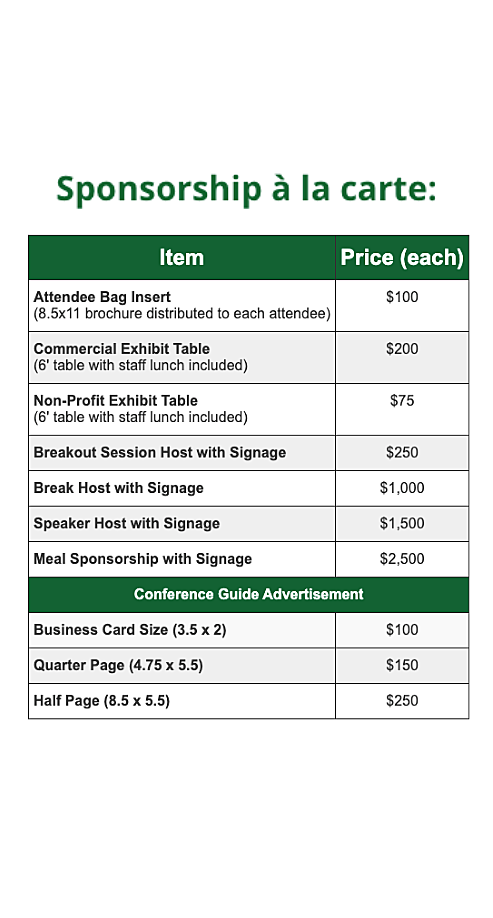 Presenter: $5,000 (organization/corporation), $4,000 (non-profit/government)
Three complimentary registration
Listed as a Presenting Sponsor
Exhibit table*
Logo and link of sponsor's website on the conference home page
Logo on all conference marketing materials, including email marketing and program guide
One-year Problem Gambling Network of Ohio Organizational Membership (includes five individual memberships)
Collaborator: $3,000 (organization/corporation), $2,500 (non-profit/government)
Two complimentary registrations
Listed as a sponsor
Exhibit Table*
Logo and link of sponsor's website on the conference home page
Logo on all conference marketing materials, including email marketing and program guide
One-year Problem Gambling Network of Ohio Organizational Membership (includes five individual memberships)
Supporter: $2,000 (organization/corporation), $1,750 (non-profit/government)
One complimentary conference registration
Listed as a sponsor
Logo and link of sponsor's website on the conference home page
Logo on all conference marketing materials, including email marketing and program guide
One-year Problem Gambling Network of Ohio Organizational Membership (includes five individual memberships)
*Only available for non-profits
---
Become a Sponsor